WE ARE RCA
BRACEBRIDGE HALL
We're honored to be included on the Newsweek and Statista Best Addiction Treatment Centers 2022 award list!
Be a beacon of hope.
THE RCA BRACEBRIDGE HALL FAMILY
Recovery Centers of America (RCA) at Bracebridge Hall sits on 530 acres and is one of RCA's most unique facilities. Of those acres, 441 are preserved to protect the property's agricultural viability, natural habitat, rural heritage, and scenic open space in perpetuity. Bracebridge Hall offers unique programs and treatments for our patients and exceptional career opportunities for our potential employees.
To combat the opioid epidemic sweeping the United States, we've been expanding our addiction treatment services to new locations, adding more facilities, growing existing ones and hiring additional employees. RCA chose to open the facility in Earleville, MD in response to the state's alarming rise in opioid-related deaths. RCA at Bracebridge Hall officially opened its doors in July 2016, providing residents of Maryland a unique neighborhood-based treatment model founded on the latest scientific research.
Due to RCA's quick growth, new opportunities and positions constantly open for employees who fully embrace RCA's core values of professionalism and compassion for others. Regardless of which position or facility, when it comes to career growth, the sky is always the limit at RCA. Employees who demonstrate ability and dedication have been consistently promoted to positions of increasing responsibility, including positions at existing RCA sites and to management positions at new RCA facilities.
A MISSION TO SAVE 1,000,000 LIVES
Daily achievements contribute to our ultimate mission: To save 1 million lives.
In the U.S., there were 100,000+ overdose deaths reported between April 2020 – April 2021. As the opioid epidemic continues, too many families continue to suffer and lose loved ones to the disease of addiction.
That's where RCA at Bracebridge Hall comes in. We're on a mission to save a million lives from addiction by offering affordable and accessible treatment through the novel approach of being in-network with most private insurances within our service areas. We have an unrelenting passion for what we do and we're looking for others who share that passion because if your're passionate about what you do every day it isn't a job, it's a calling.
A career in addiction recovery at RCA at Bracebridge Hall is motivating, inspiring, and rewarding. It's much more than a typical 9-5 job, it's the kind of job you learn to love more and more every day. If you're inspired by a career in saving lives and want to grow together with Recovery Centers of America, we would love to hear from you!
The team we have here is amazing. We are here for our patients and for each other. It takes all of us to guide our patients along their journey and we have each other's backs!" – RCA at Bracebridge Hall Employee
Life at RCA at Bracebridge Hall
Our team has an eclectic mix of hobbies and interests, but there's one thing we all have in common: Every one of us is driven to put our patients first, save lives, and help rebuild families torn apart by the disease of addiction. We're always growing and looking for new individuals with passion and dedication to join our team and help further our mission.
Jennifer Pinato - 6/21/2022
Working at RCA Bracebridge Hall is the best! The staff are amazing!
Posted by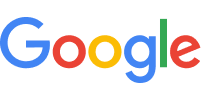 Adam Center - 5/30/2022
The staff at RCA Bracebridge Hall genuinely care about the patients and will do whatever is necessary to support their recovery. We believe in the mission to save lives!
Posted by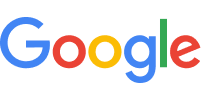 Bobby Bunyon - 5/16/2022
There isn't a better place in the world to work than Recovery Centers of America at Bracebridge Hall.
Posted by